All of our wines are 100% Malibu estate grown – we do not buy fruit from other regions.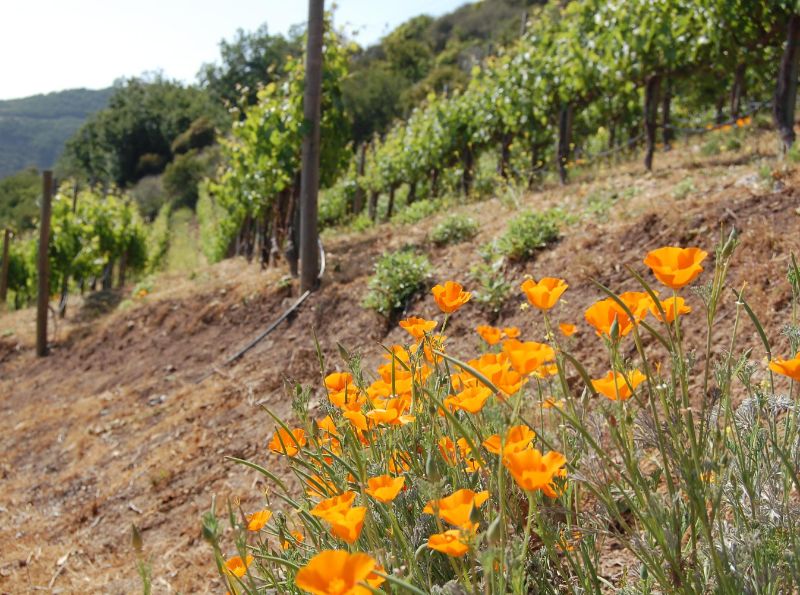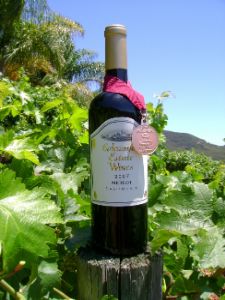 Established in 2001, Colcanyon Estate Wines were amongst the early entrants in the up and coming Santa Monica Mountain wineries. Located 2000 feet above Malibu, the vineyard is situated on a south facing slope with uninterrupted views of the Pacific Ocean. Our location is as near to perfect for grape growing as it gets. We enjoy a rocky topsoil and a 45 degree south facing slope – the end result are vines that are optimally positioned for even sun exposure throughout the growing period.
The yard benefits from early morning mists that rise up the canyon from the Pacific Ocean immediately below – nature's irrigation system that means we add little additional irrigation even in the hottest of summers.
Little did we know when starting this venture that our wines would be propelled to International Double Gold medal status so soon – the highest fine wine accolade there is.
We farm just two acres and with 1000 vines that puts us firmly in the boutique vineyard category. Our size also means that we can give the vines a lot of attention and closely adjust the variables that drive good fruit quality.
Our planting blocks are 50% Cabernet Sauvignon, 40% Merlot and 10% Cabernet Franc. Until now our wines haven't been available beyond our family and friends but that changed in 2010. Read about our 100% Malibu grown wines on this site or contact us and we'll tell you more. Then enjoy them from a number of outlets and you'll see why we're winning awards and gaining increasing recognition.